Cadman Cranes keep customers happy with the launch of 4th Liebherr LTM 1060-3.1 in 5 years, supporting growth strategy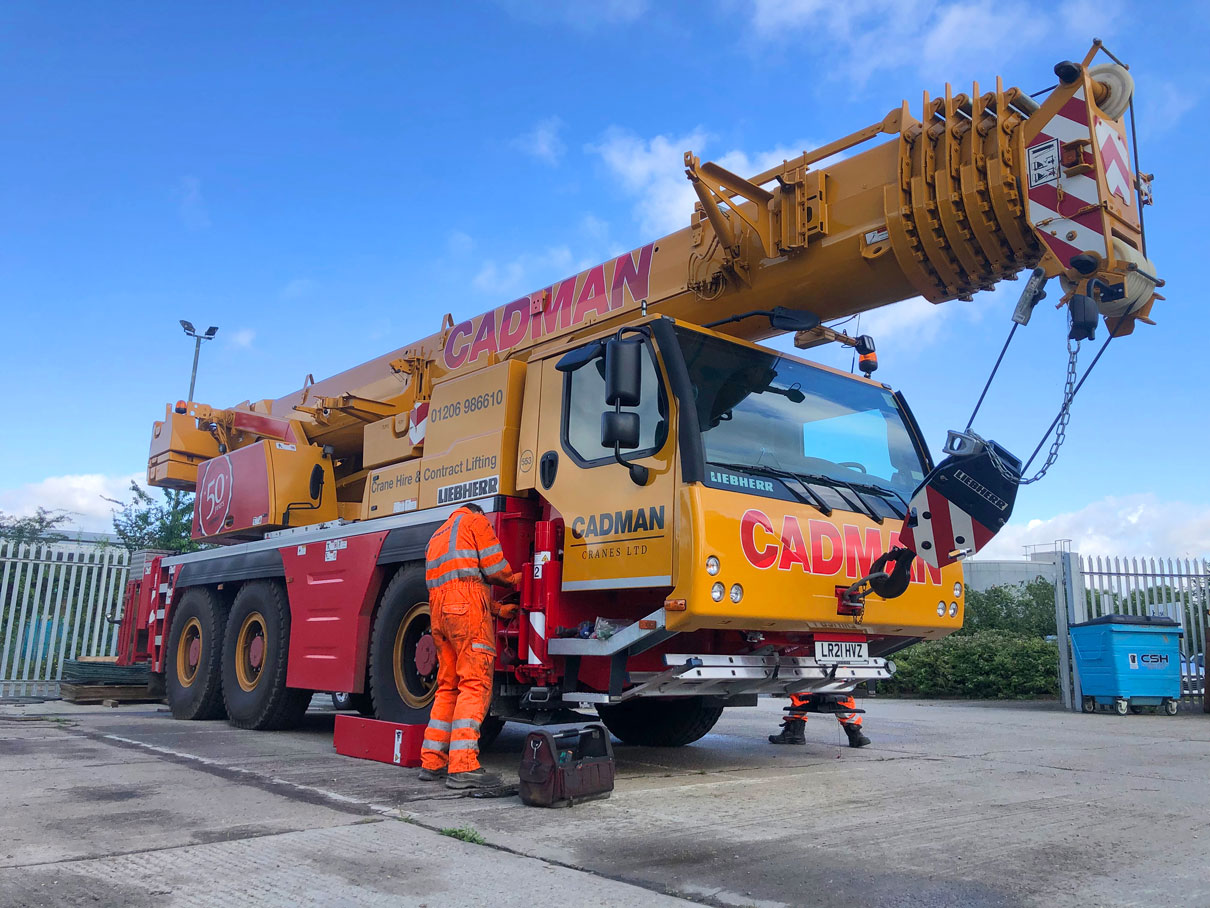 The three-axle LTM 1060-3.1 boasts a load capacity of 60 tonnes, a 48-metre telescopic boom and a maximum hoist height of 63 metres. In addition, it is designed for driving on roads with lots of ballast – a special method of dividing the ballast slabs has been included in the design, meaning a wide range of driving configurations can be achieved quickly and easily. Its compact dimensions and Liebherr-developed ECOmode and ECOdrive make this mobile crane extremely economical, cutting fuel consumption by up to 10%.
Managing Director of Cadman Cranes, Matt Waddingham, said: "We recently took delivery of another Liebherr LTM 1060-3.1. There is a healthy market for this size crane and with that in mind, we added a fourth 1060 to our fleet, all of them under 5 years old. Despite the uncertainty at the moment and the difficult period we have just been through, we are confident about the next few years and already we are seeing good levels of activity in many industries.
Our high level of service combined with a broad and diverse customer base and the best people in the business mean we are able to continue with our investment plans and I look forward to seeing this crane out there contributing to the fantastic projects and industry we have in the Southeast."
Part of the Milbank Group, Cadman Cranes is the leading mobile crane hire company in Essex and East Anglia with over 50 years' experience and a reputation for quality, reliability and safety. Working out of a multitude of depots across the East of England, they are well positioned to offer mobile crane hire on a CPA Crane Hire or CPA Contract Lift basis to south-east England.
Their diverse fleet includes mobile cranes from 7 to 180 tonne capacity and a unique selection of mini cranes, compact crawler cranes, truck mounted Böcker cranes, lorry cranes and specialist lifting equipment.
Looking to hire this crane from an upcoming project? Submit an enquiry or call us today on 01206 986610.