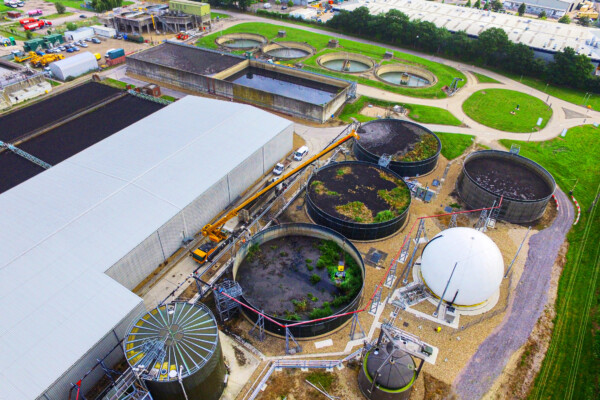 Tank clearance and grab solutions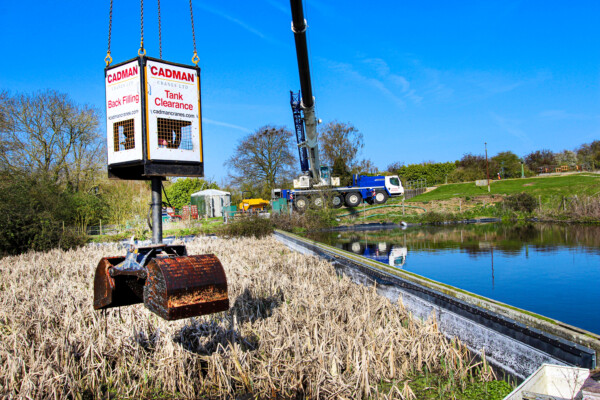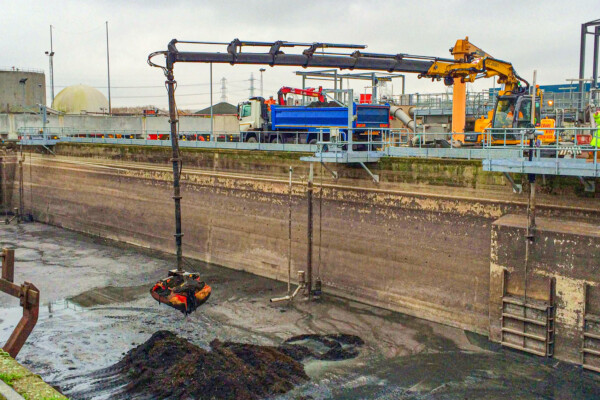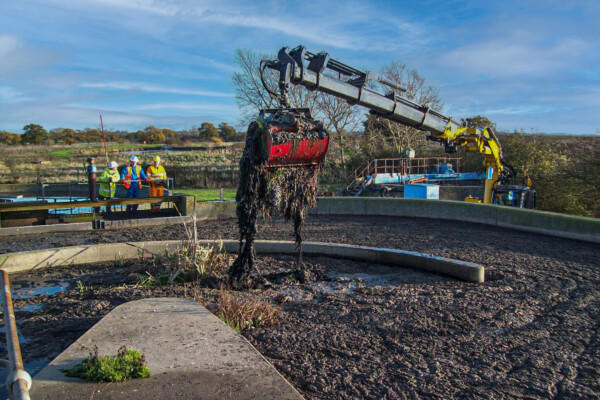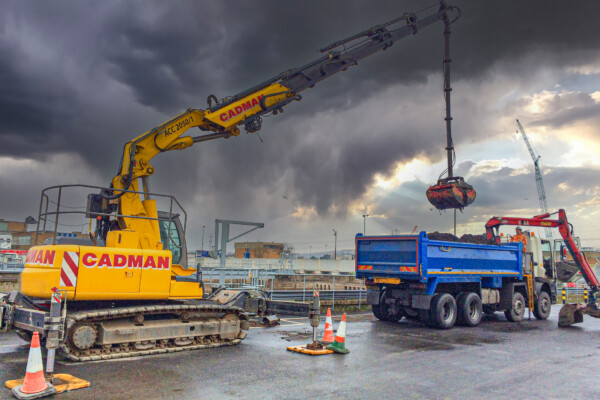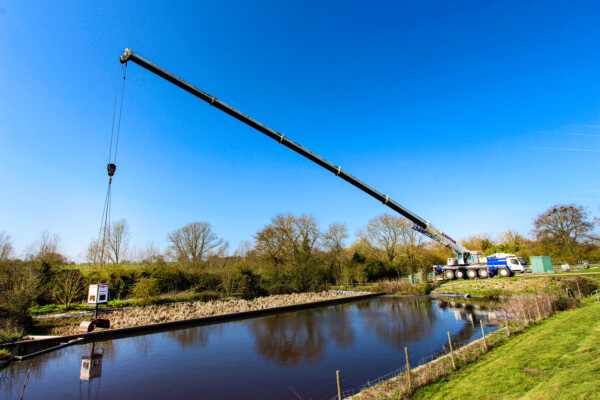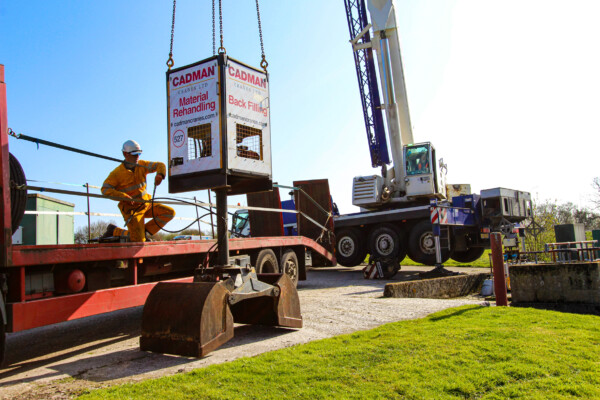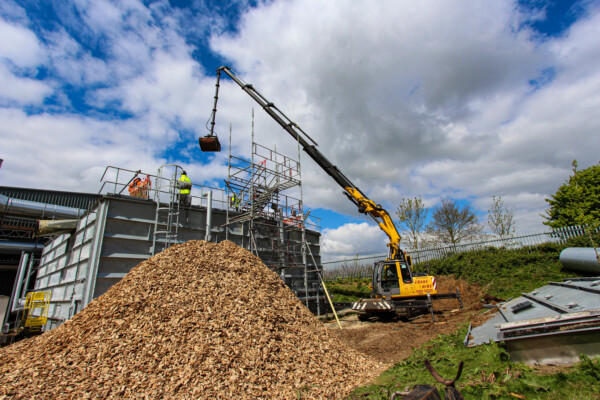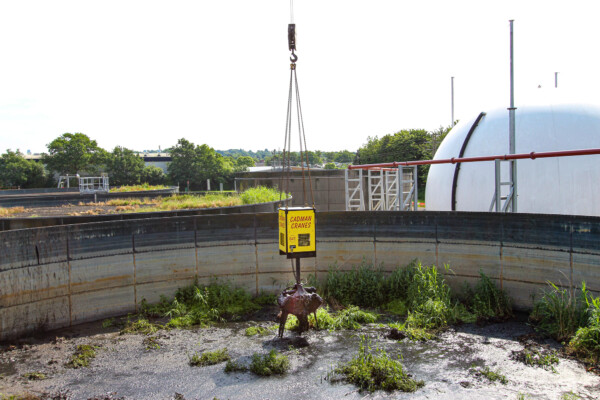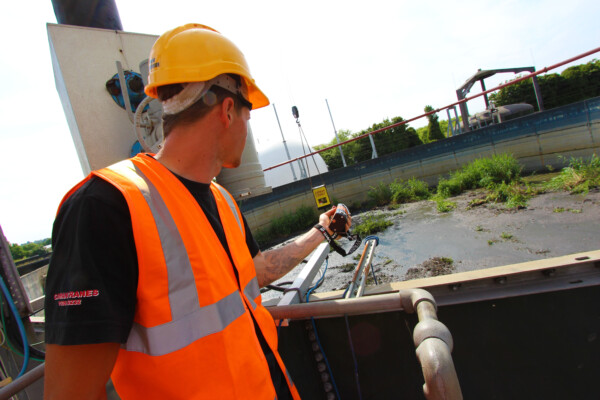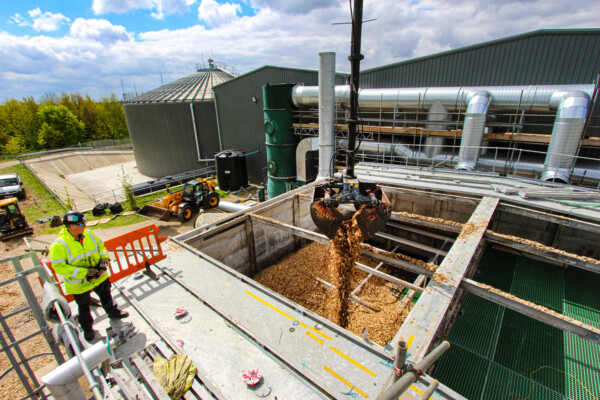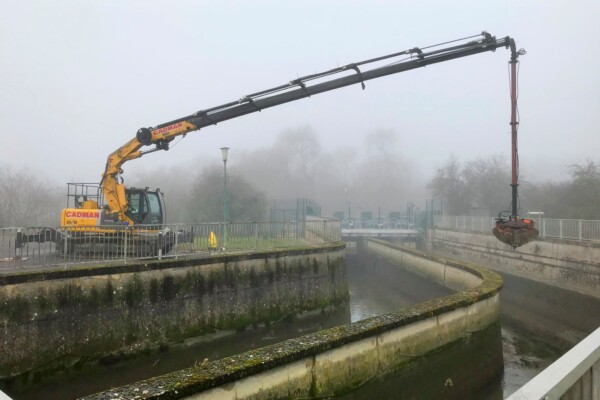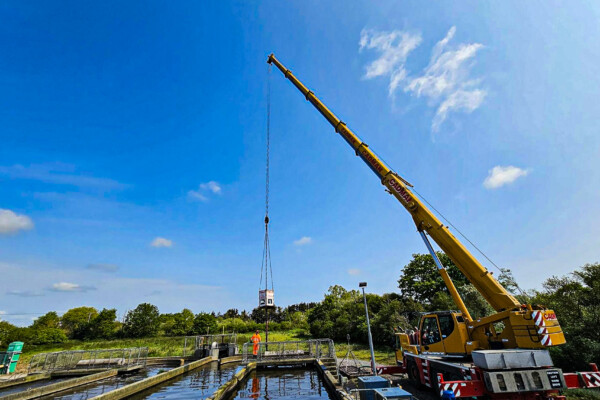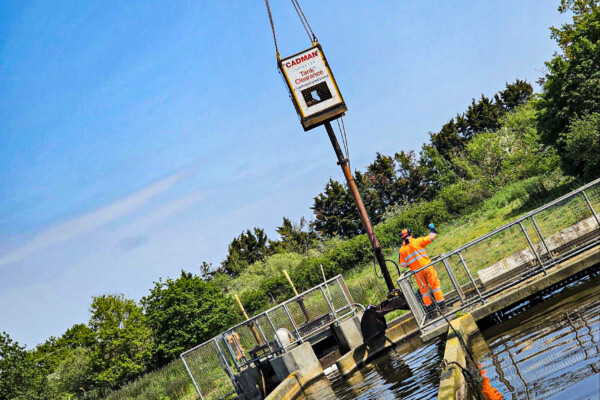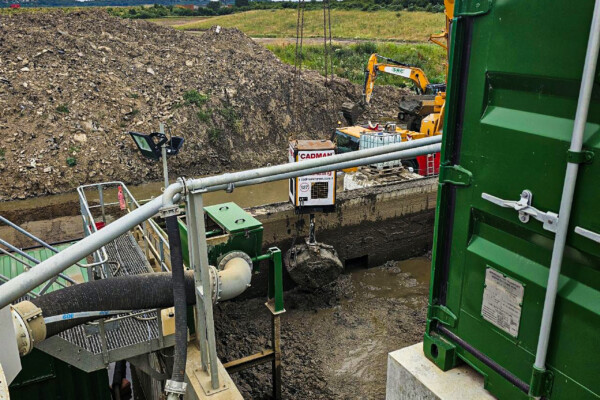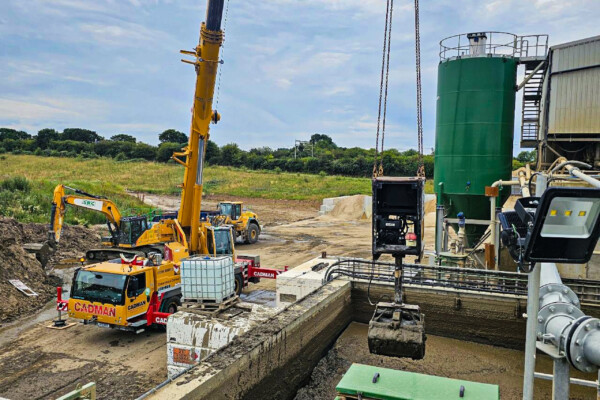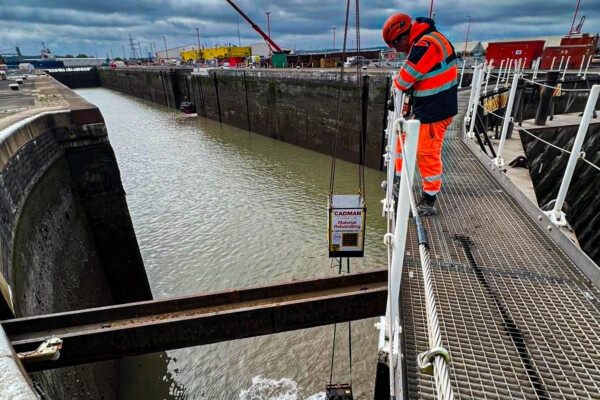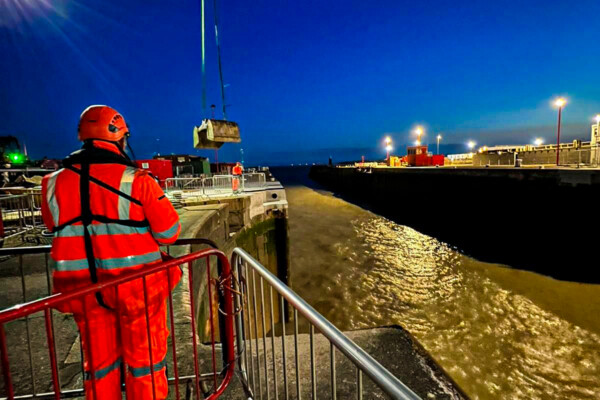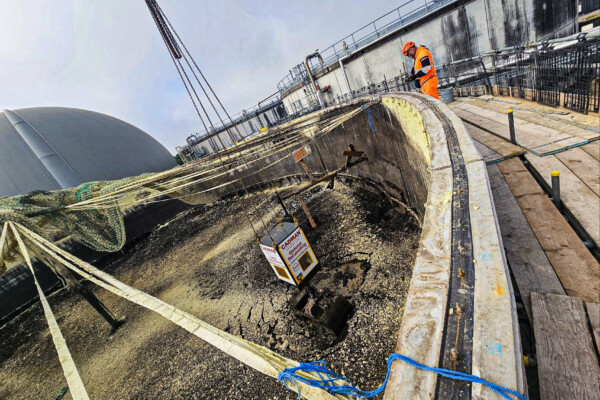 An innovative grab solution like no other
Aligning perfectly with our values of safety and sustainability, this unique and innovative solution allows us to make further positive contributions to the country's waste recycling and renewable energy sectors.
Cadman Cranes specialise in tank clearance, dredging, back filling, and material re-handling. We specifically designed a remote-controlled hydraulic power pack grab attachment, mounted on the hook of our mobile cranes, allowing us to handle up to 100m³ of material a day, reaching distances of up to a staggering 60 metres.
The system can be used in a live environment removing the risk of confined space entry and expensive drain-downs or isolations.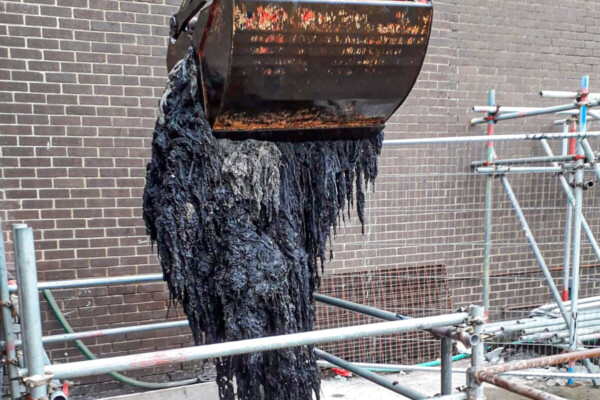 Providing integral support to the wastewater industry
The wet wipe destroyer!
This innovative solution enables us to handle materials such as silt, stone, sand, grit, vegetation and the by-products of waste and wastewater treatment including non-flushable fabrics, wet wipes and sanitary towel build ups.
We are the only mobile crane hire company in the UK that can offer this solution and have proven time and time again to be an integral part of the wastewater industry.
We can access the tightest, most remote areas with our revolutionary Compact Crawler Cranes. Equipped with a fully rotating re-handling hydraulic grab and rubber tank tracks, these specialist pieces of machinery are capable of handling the most unsuitable ground conditions whilst performing tasks other cranes just cannot execute.
See our Tank Clearance and Grab Solutions in action
Cadman have always gone above and beyond on all of our specific works, from initial site visits through site set up and onto work completion. They have vast knowledge and always have a solution, all in all a very professional, first-rate company – highly recommended!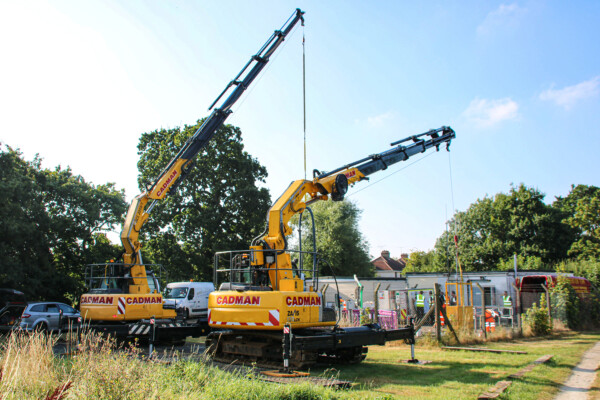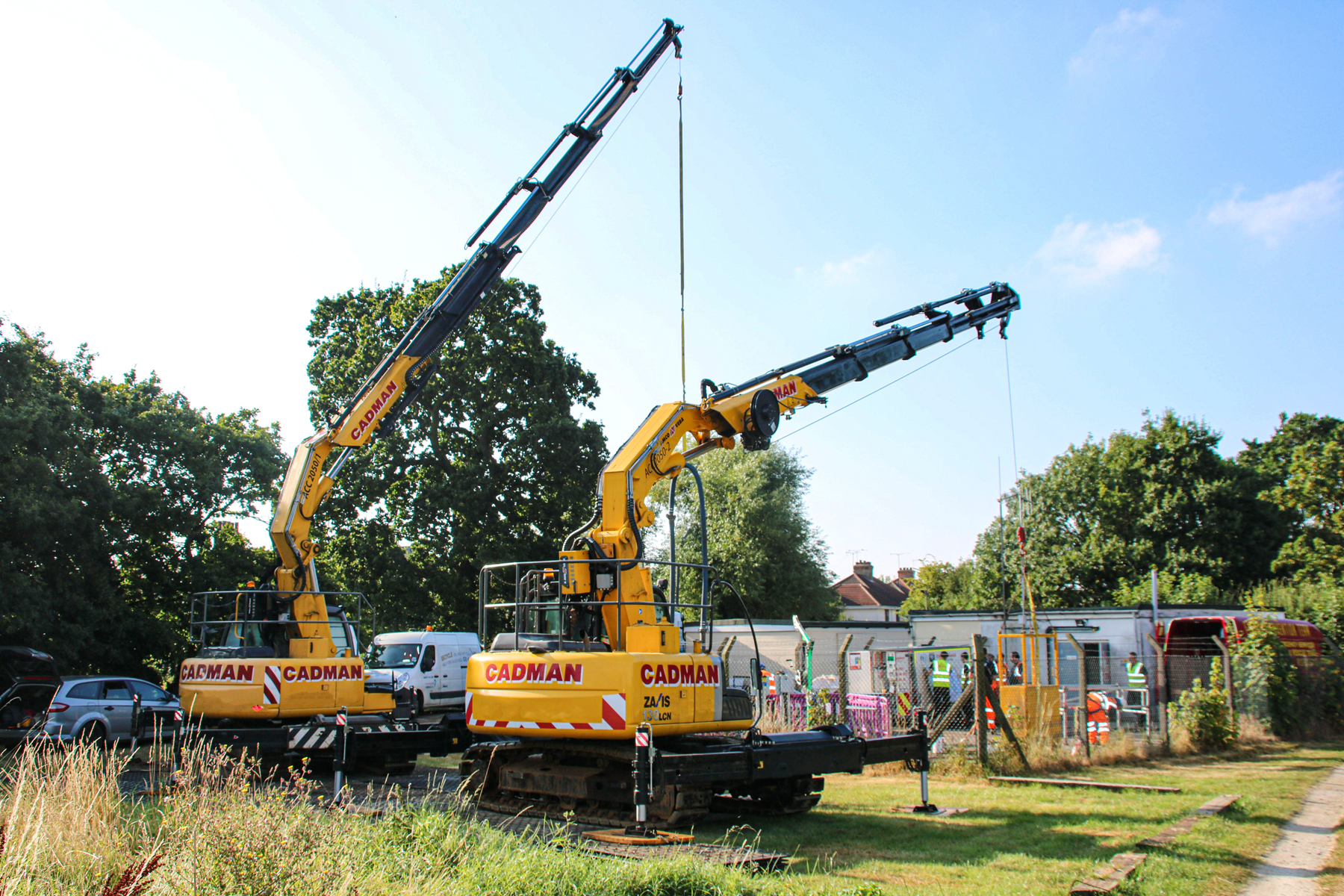 Case Study
Below the allotments in Manchester Drive, Leigh on Sea, lies a 14m diameter, 14m deep storm water wet well collecting much of the surface water from the area before pumping it towards the Thames.
The engineering solution was simple enough – two of our Compact Crawler Cranes or 'Thunderbirds'. One for access and material handling and the other as a standby in case of breakdown or emergency rescue.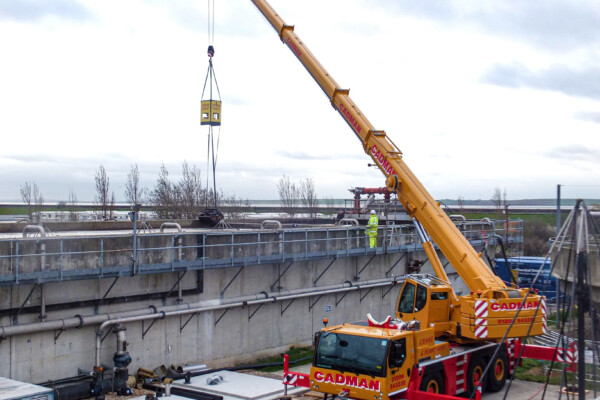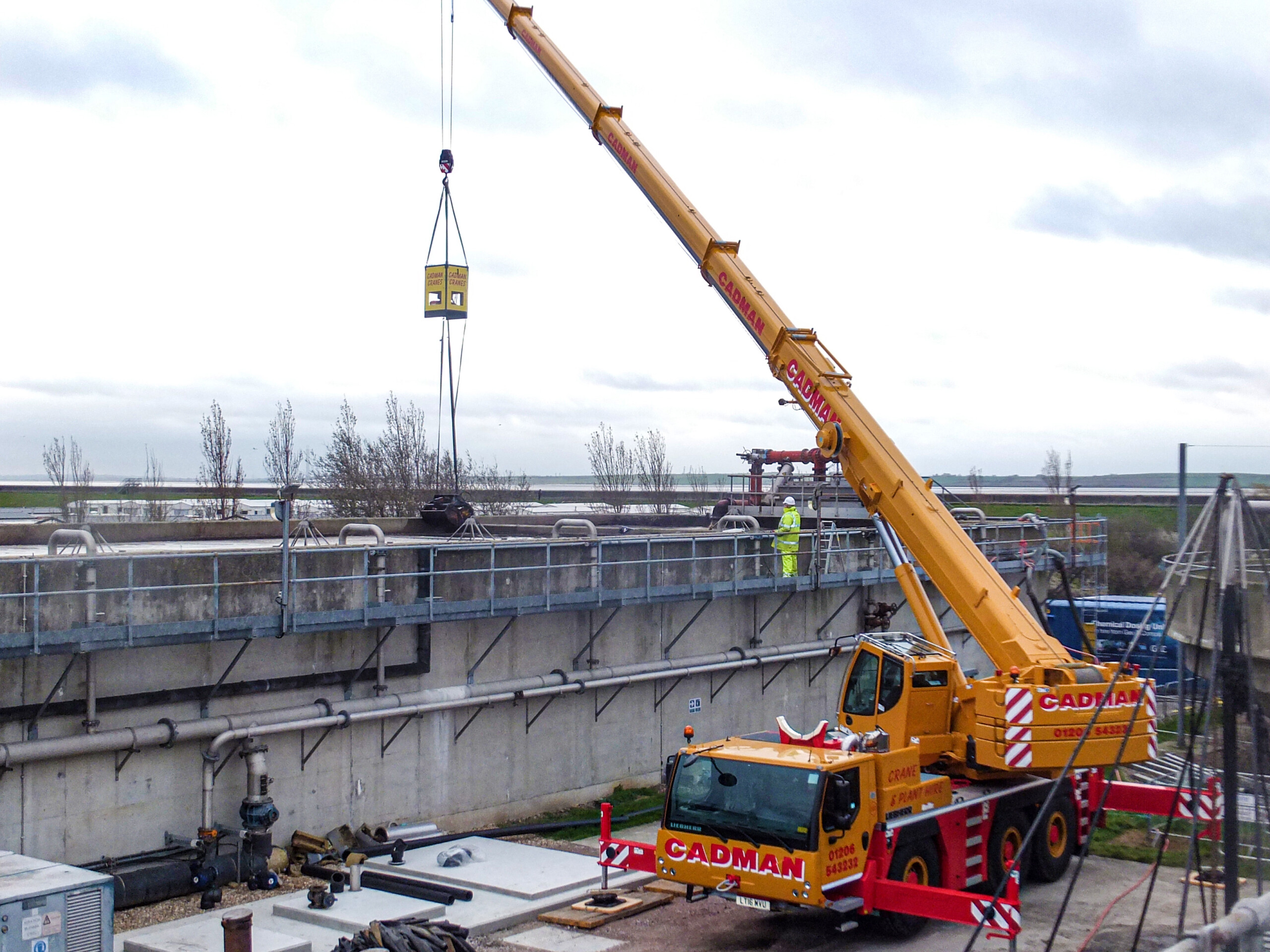 Case Study
We were contacted to assist with the refurbishment of eight aeration grids at Canvey Island, Essex. The client required a safe solution to efficiently remove grit and rag from the bottom of the tanks whilst keeping the tanks operational for the duration of the works.
Find out how we designed and commissioned a unique hydraulic power pack which could be used with a conventional mobile crane, attaching to the hook block, allowing us to handle up to 300m3 of material up to distances of 60m.
You may also be interested in…
Get in touch with an expert to discuss our tank clearance solutions
We're here to help. For more information, to discuss a project or to hire a crane, contact us directly.
Emergency contacts
(Out of hours)