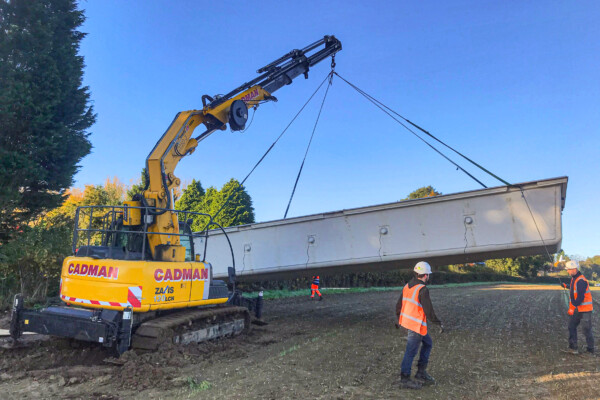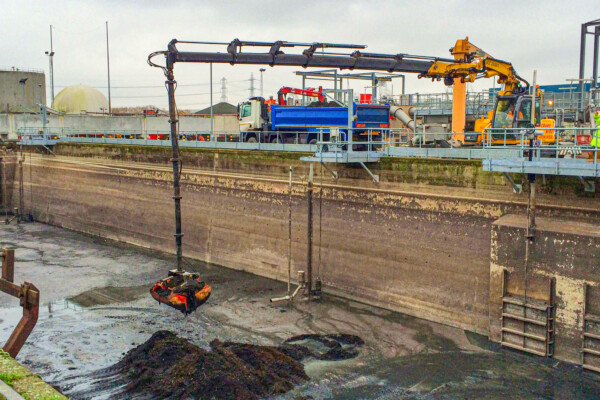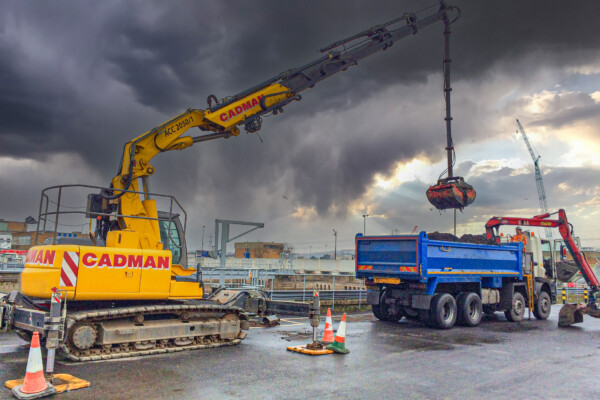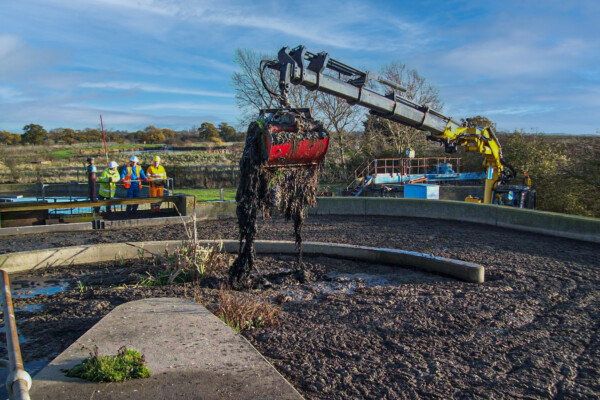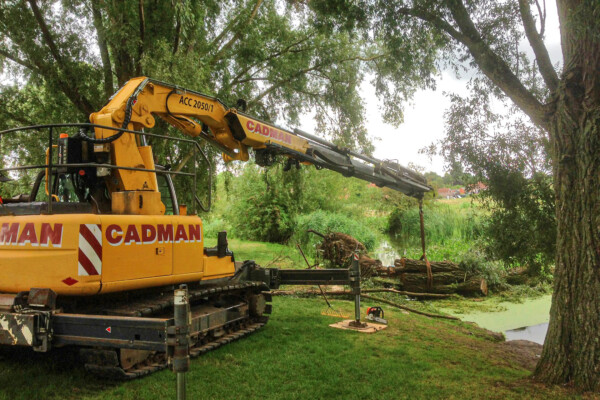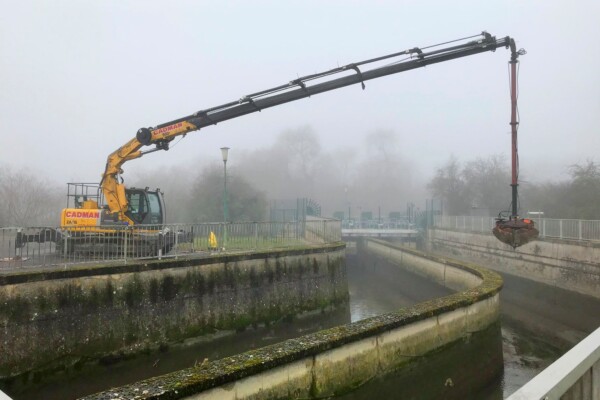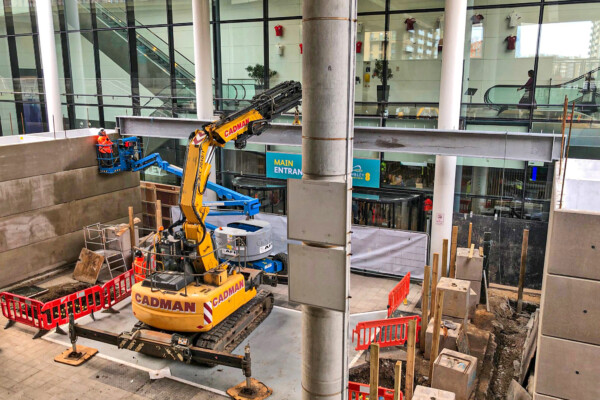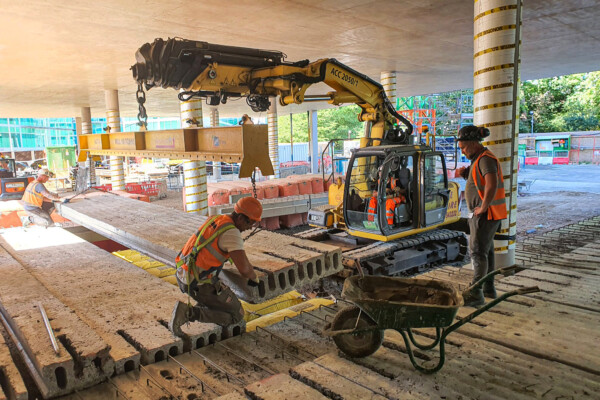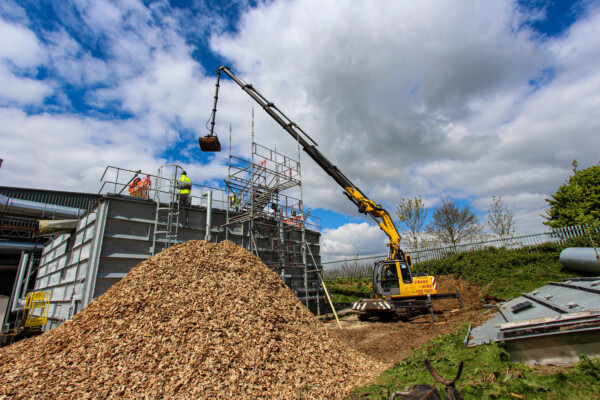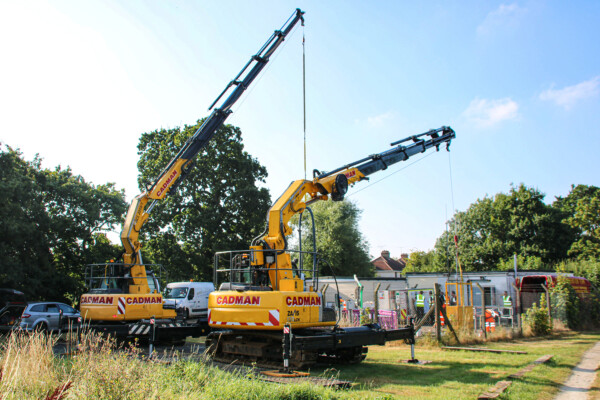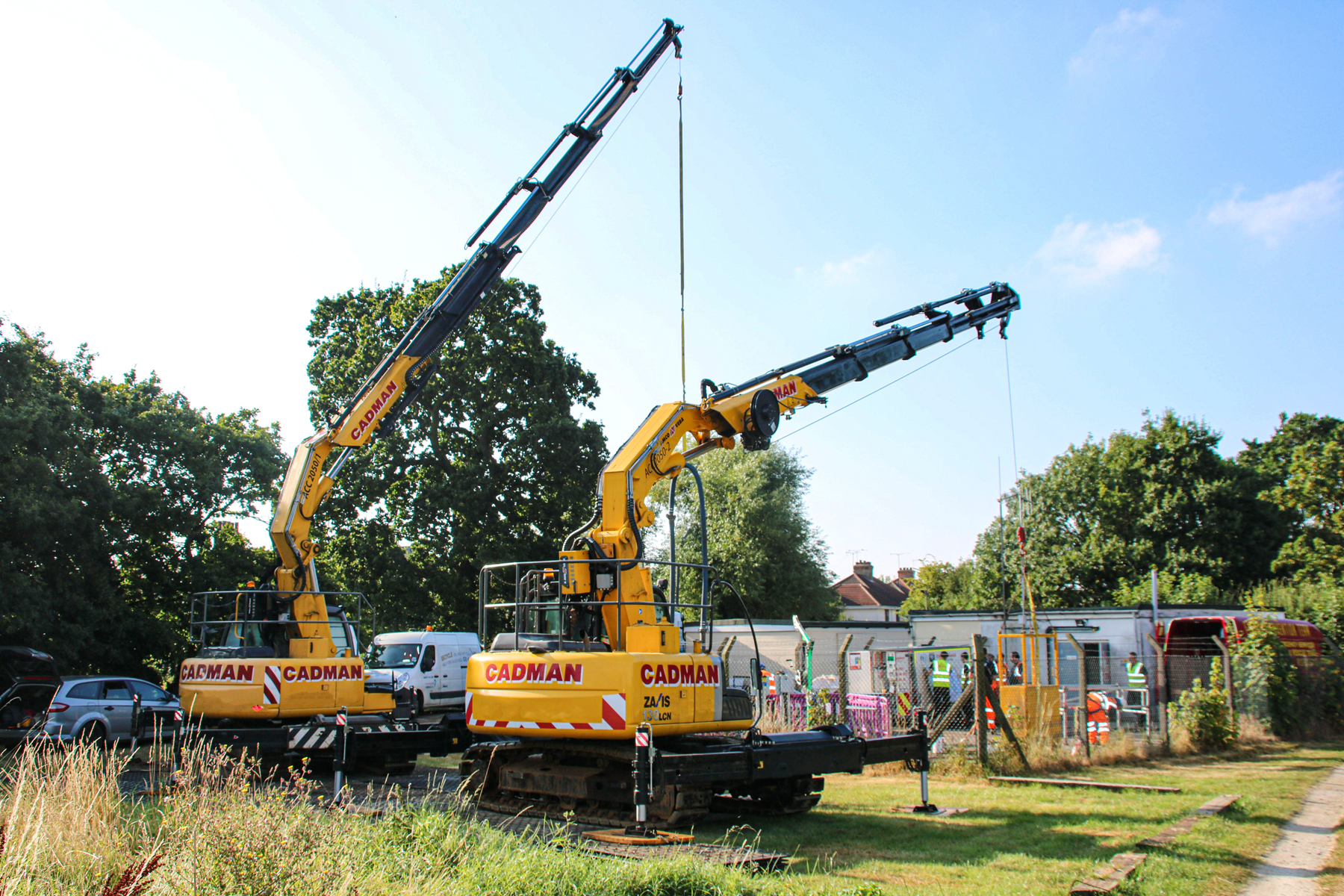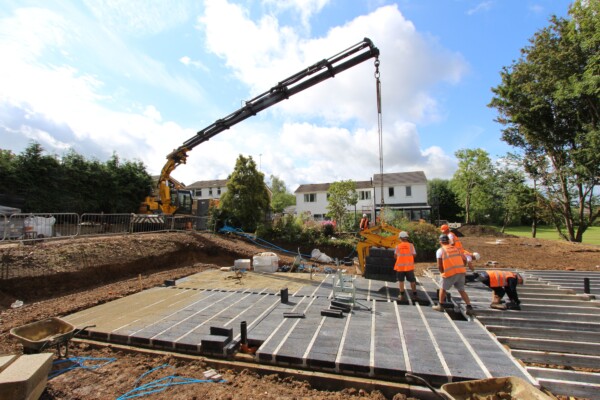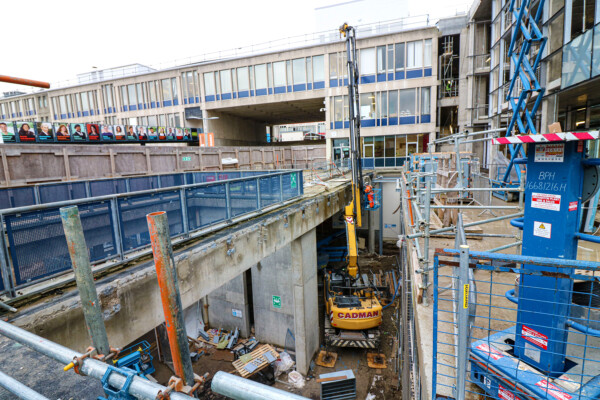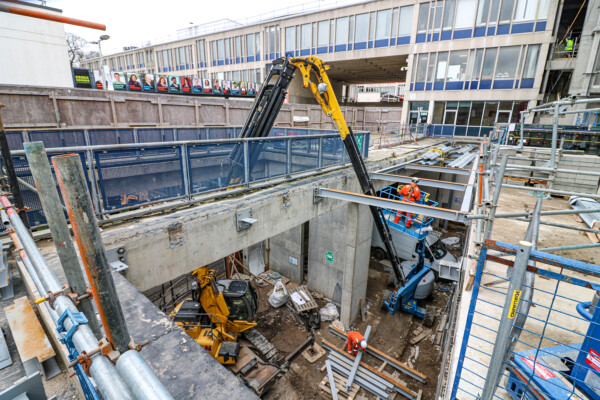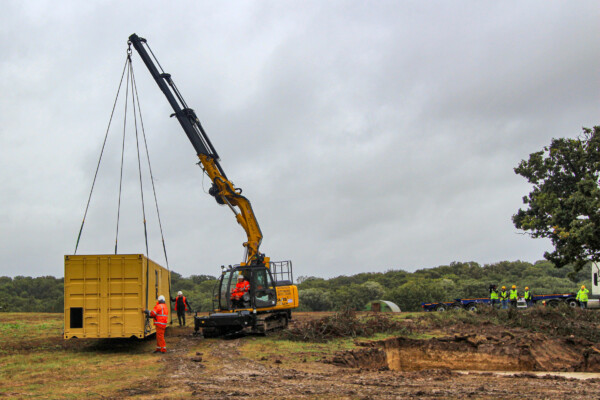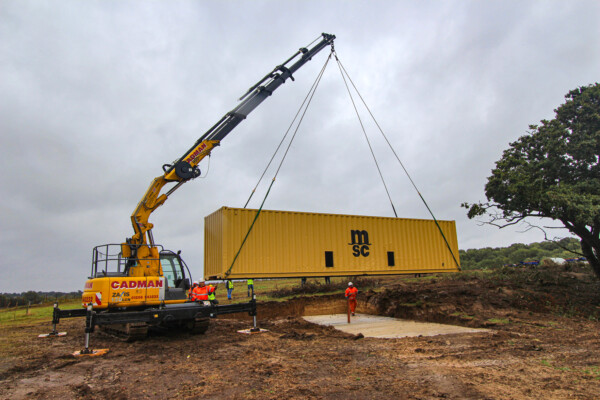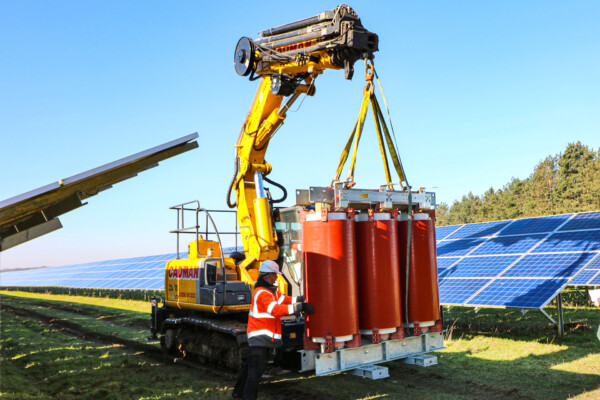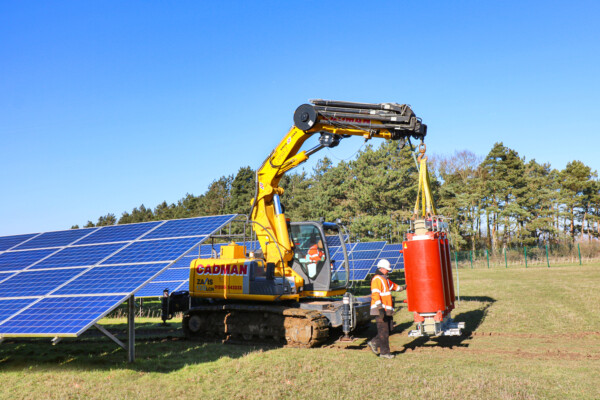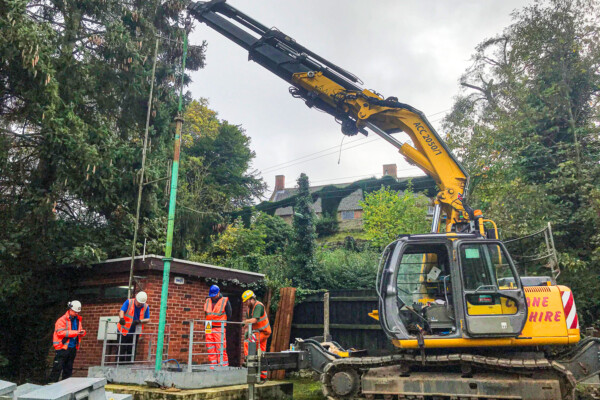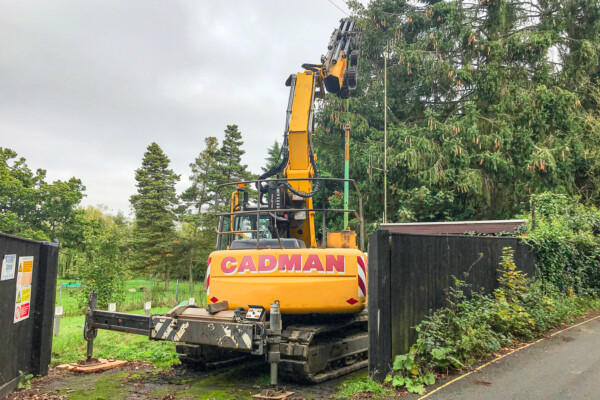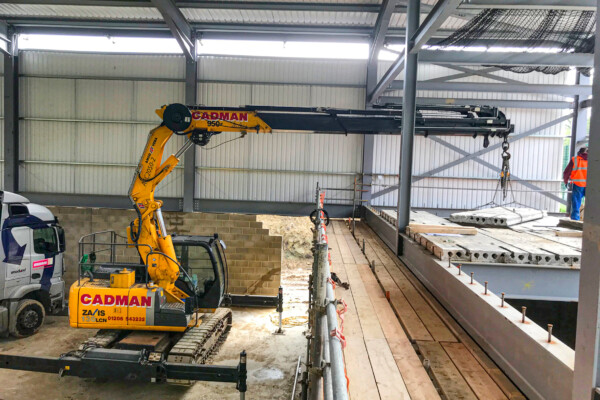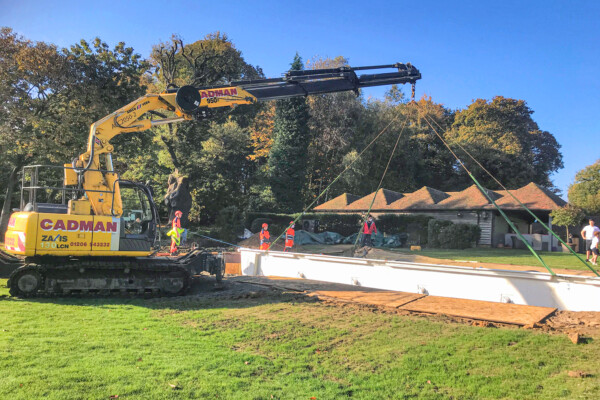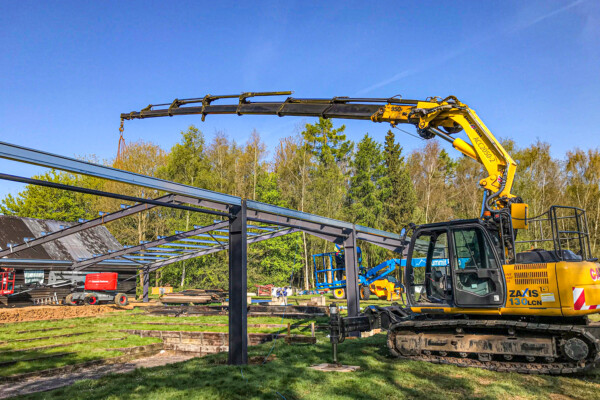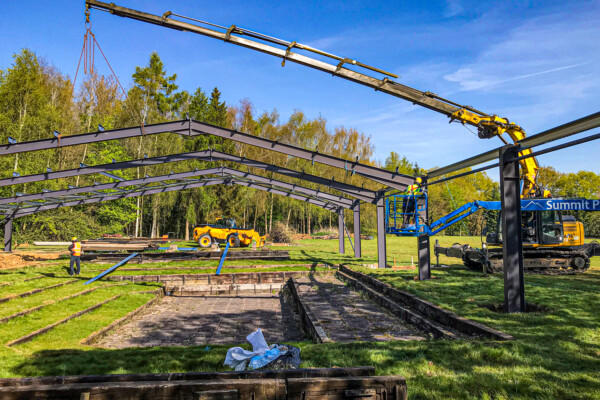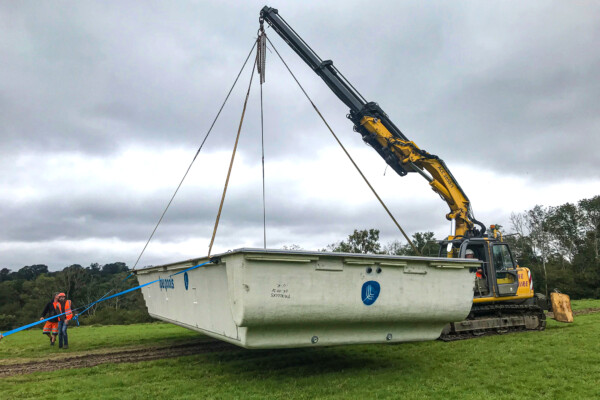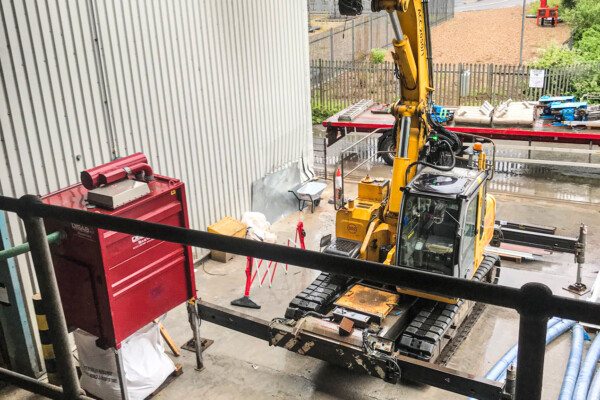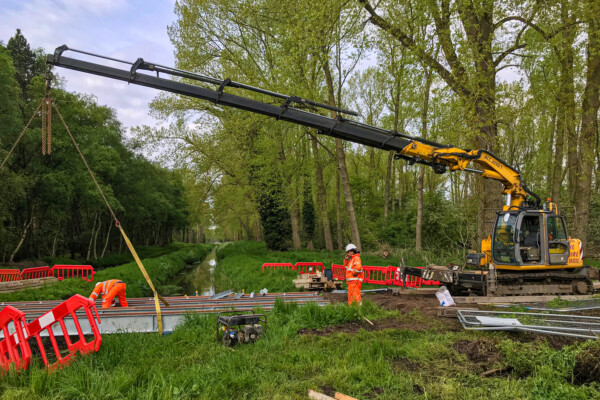 Providing solutions to the most challenging problems, our range of Compact Crawler Cranes can be found in the tightest of spaces, the most unsuitable ground conditions, completing work that can be done by no other crane.
Our Compact Crawler Crane benefits include:
Versatile & compact
Fly Jib for additional height/reach of up to 26m
Lifting capacities up to 13t
Pick and carry up to 6t
Low ground bearing pressures
Ideal for internal operations
Fully remote-controlled for safety
Attachable grab/bucket for material handling
Compact Crawler Crane technical specifications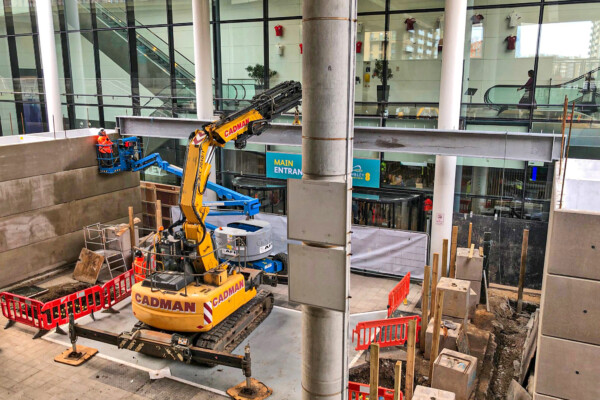 A lifting solution like no other
Following the success of our Maeda LC785 and Kobelco CK90UR 'lift and carry' Compact Crawler Cranes, considerable research and engineering development was undertaken to produce a new concept, and the Cadman Cranes ACC2050 'Thunderbird' Compact Crawler Cranes were born.
Steel reinforced 500mm rubber track pads provide an overall machine width of 2.5 metres and a length of 5 metres. Operating on two optional outrigger centres and 'free on tracks', these unique machines offer incredible lifting performances including lift and carry duties to to 6-tonnes.
Fully remote-controlled telescoping main booms and hydraulically luffing fly jibs through 160 degrees provide lifting capacities of 2170kgs to a maximum working radius of 16.20 metres and 650kgs to 26.00 metres respectively. Optional equipment includes two-fall hoist ropes and fully rotating grab buckets easily fitted to main booms with quick release couplings – perfect for removing material from hard-to-reach areas.
These machines are in a class of their own, there is nothing quite like them in the UK. Click on the crane you require above for its full technical specifications or contact us directly to discuss how we can help.
Get in touch with an expert
We're here to help. For more information, to discuss a project or to hire a crane, contact us directly.
Emergency contacts
(Out of hours)