Cadman Cranes assist Belgium Armed Forces with mega tank lift
When the Belgium Armed Forces needed a hand shifting 21-tonnes of steel, we had just the thing…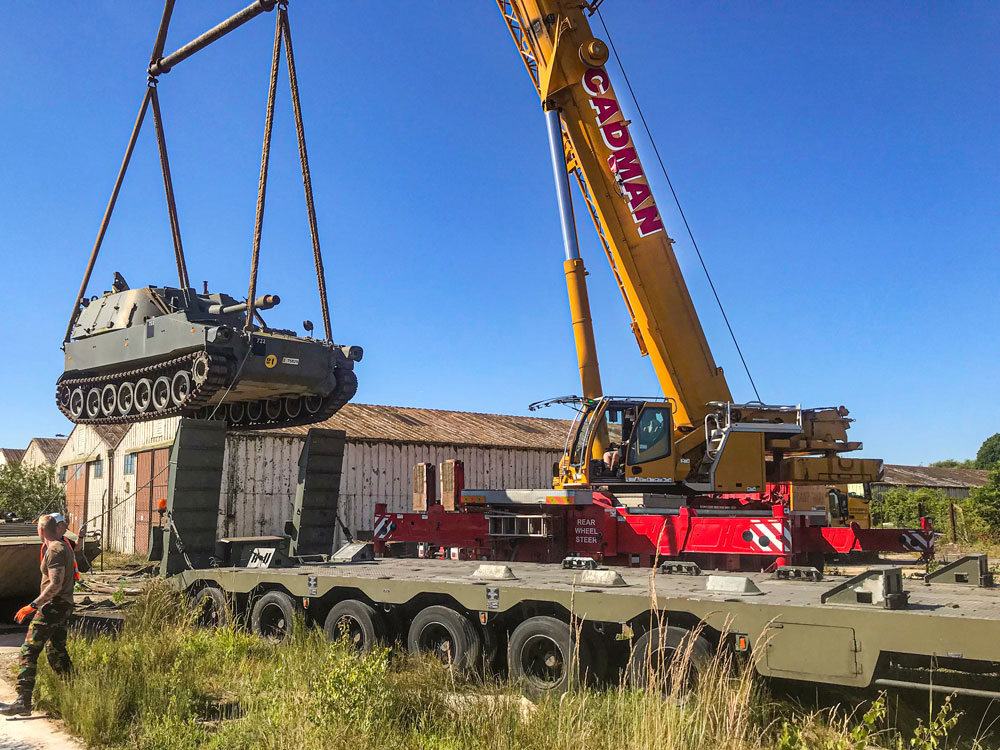 Working out of MDP Wethersfield in Finchingfield, Essex, we were on hand with our flagship 180-tonne Liebherr LTM1160-5.2 along with our specialist lifting beams to assist with the loading of tanks to transport in preparation of their departure back to Belgium.
Did you know, MDP Wethersfield started as an RAF station opening in 1944, and during World War II, it was used by the Royal Air Force and United States Army Air Forces. Used until 1970 as a United States Air Force fighter airfield, it was held as a reserve airfield until 1993 when it came under control of the Ministry of Defence Police.
As Gold Award holders of the prestigious Armed Forces Covenant, we are keen supporters of the military, their serving members and their families. We are committed to providing support however necessary and are proud to work alongside, and employ, Serving Personnel, both regular and Reservists, Veterans and military families.
Got a project that requires safe, reliable and professional mobile crane hire? Speak to an expert 👉 Hire a mobile crane