Case Study
What's under your feet
Compact Crawler Cranes for the Wastewater Industry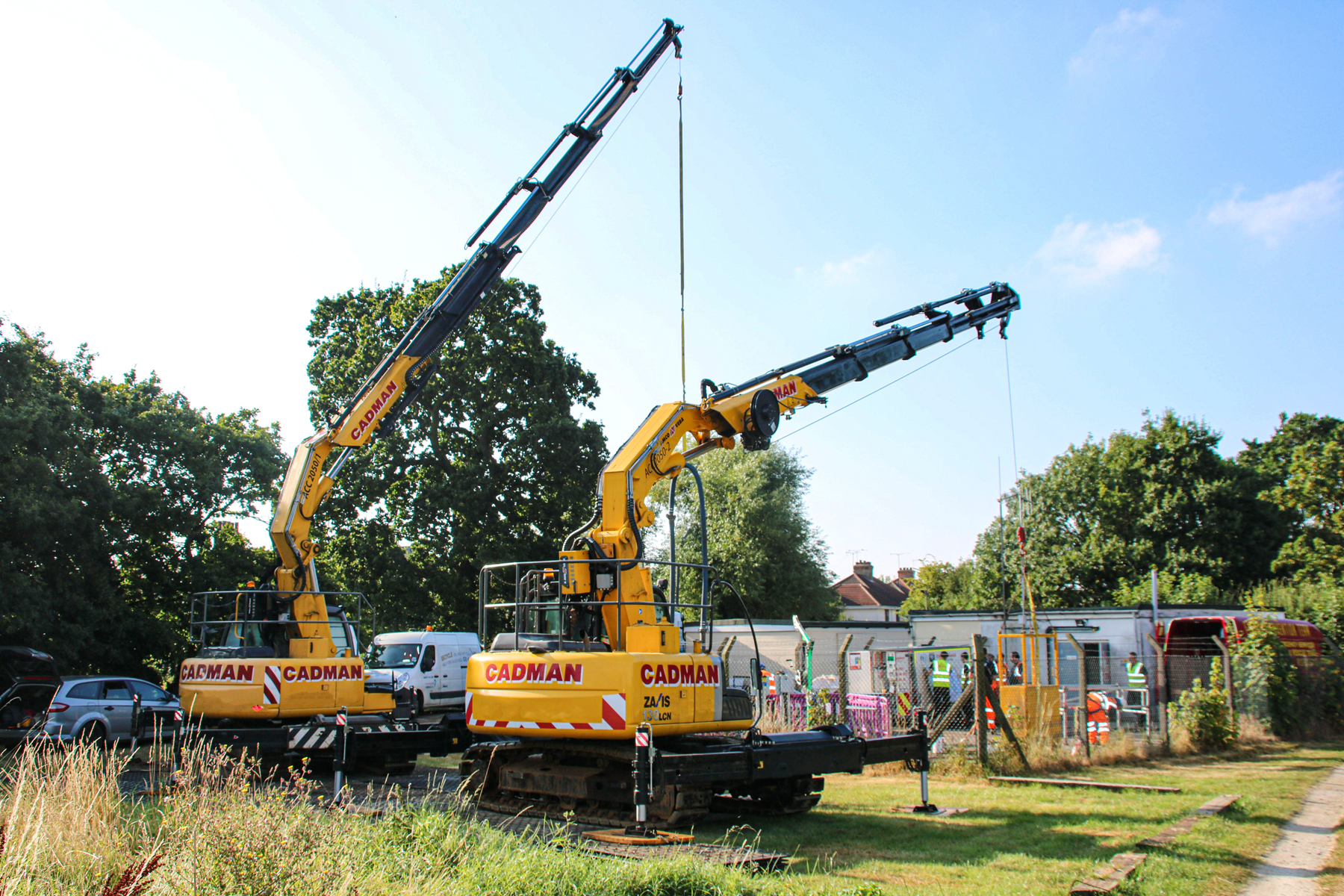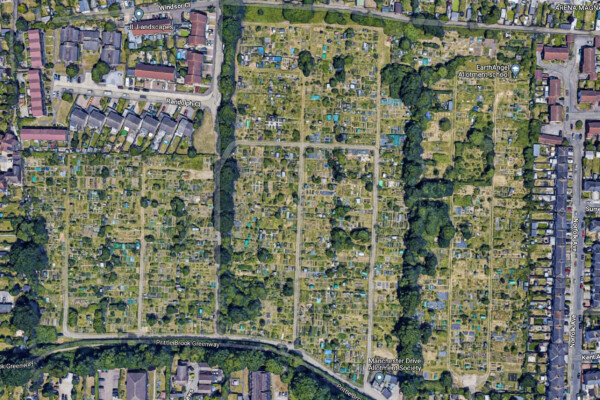 The Challenge
Below the allotments in Manchester Drive, Leigh on Sea, there is a 14m diameter, 14m deep storm water wet well collecting much of the surface water from the area before pumping it towards the Thames. Periodic maintenance is required to keep the well clear of solid debris and attend to pumps, valves, and pipework. Accessing this chamber, however, is so problematic that there had been no work to it in over 10 years.
Cadman Cranes undertake these sorts of access projects on a regular basis working in conjunction with water authorities, tank clearance specialists and emergency rescue teams. They are often problematic, but this project was going to be particularly challenging. At an inception meeting early in 2016 the issues were clear…
Operational allotment with daylight access to be fully maintained

Adjacent residential areas restricting noise and out of hours work

A weak and narrow bridge at the site entrance restricting size and weight of plant and vehicles

Public right of way through the site access.

Terrain unsuitable to heavy plant that could not be damaged or disturbed

A cover slab of unknown strength restricting access above and increasing reach for cranes

Multiple interested parties

Confined space access requiring both access and emergency rescue cranes
The Solution
Not only did Anglian Water need an engineering solution, but they also needed a contractor who understood the political pressures and could allay the concerns of town and borough councils, residents, the public and the allotment association.
The engineering solution was simple enough – two of our Midi Crawler Cranes or 'Thunderbirds'. One for access and material handling and the other as a standby in case of breakdown or emergency rescue. Lighter, smaller, and more manoeuvrable than mobile cranes, these innovative crawler cranes are mounted on rubber tracks, allowing them to access the most unsuitable terrain. They are also incredibly strong which meant they could work from a distance without imposing loads onto the unsupported cover slab. Further provisions included trackway to protect the surface, a temporary bridge to span the weaker structure and an emergency rescue team on permanent standby.
Constant attention and positive open communication helped with the rest. Putting our best technical representatives on the project for its entirety meant we were able to guide all affected through the process, manage their expectations, and ensure that everyone's concerns were heard and addressed. A properly briefed, well-equipped team was put in place to carry out the work over one week in the summer of 2016 and they were able to realise the hard work and preparation that had gone before.
Get in touch with the crane experts
We're here to help. For more information, to discuss a project or to hire a crane, contact us directly.
Emergency contacts
(Out of hours)