The Stanway Totem: A Symbol of Community Spirit and Collaboration 
We were proud to be involved in the installation of The Stanway Totem at the site of the new Lakelands Community Centre, located on the Stanway Western Bypass in Colchester, Essex.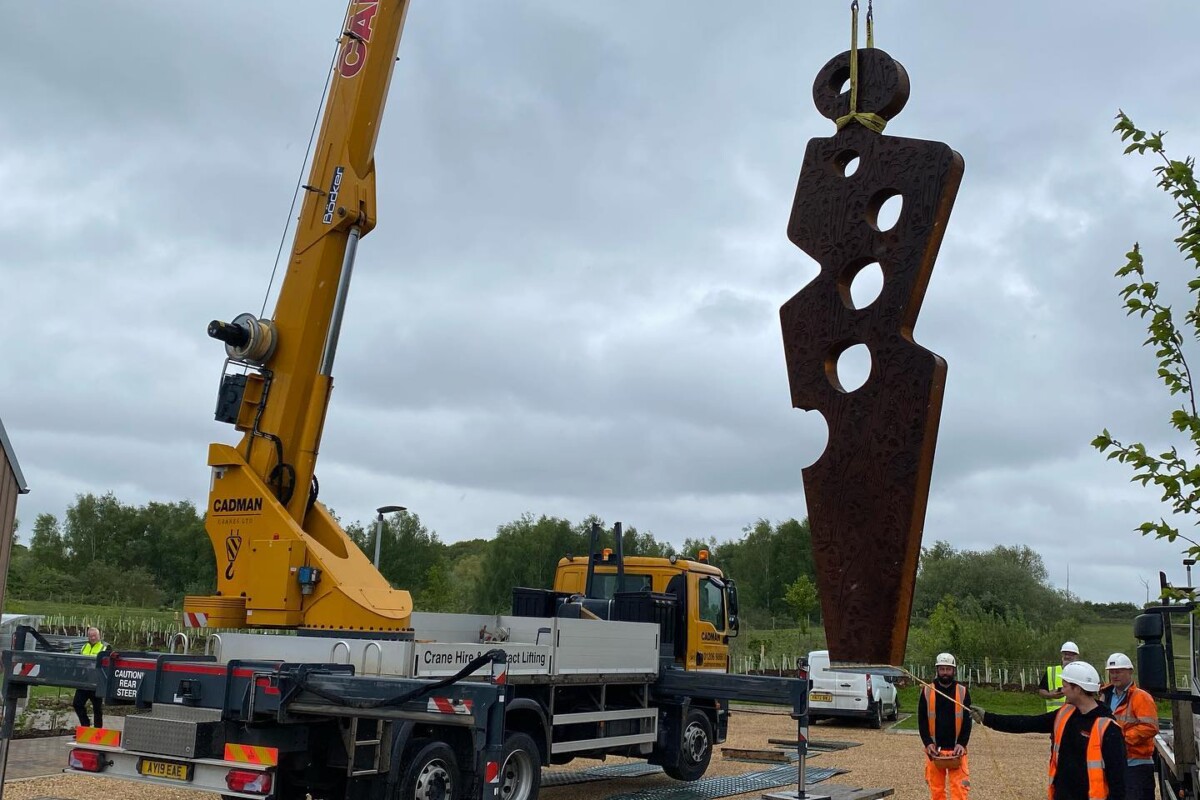 Providing a contract lift for Colchester Amphora and Colchester City Council, our skilled lift team were responsible for the successful lift and positioning of the impressive 800kg structure, utilising our remote-controlled Böcker AK46/6000.
Working together alongside the architect firm, Barefoot and Gilles, and the contractor, Hutton Construction, meticulous planning was essential to maintain the structural integrity of the totem and preserve the delicate surface of the light-duty car park.
Our commitment to providing reliable contract lift solutions is at the heart of every project we undertake. The successful completion of this undertaking once again highlights the exceptional skills of our planning and delivery teams and reaffirms the trust and satisfaction our customers experience with our contract lift solutions.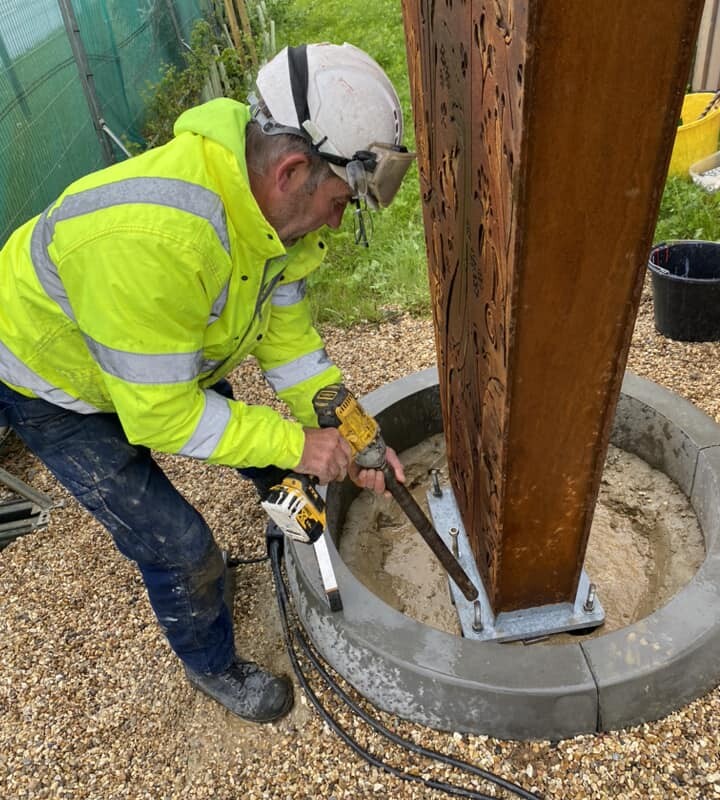 The beautifully designed totem was created by Sara Hayes from The Public Art Company and commissioned in collaboration with a local team from Stanway Parish Council, Colchester Borough Council and Alumno. The totem is made from Corten with locally inspired flora and fauna detailing laser cut to the 'skin' to enhance the natural rusting look of the material.
The eagerly awaited Lakelands Community Centre is set to become a hub of activity and social engagement. The new centre will be managed by The Colchester Anti Loo Roll Brigade, a community organisation originally formed by Peter Dutch as a support network for those sheltering throughout the covid pandemic and has since grown exponentially, providing a range of social services support within the community.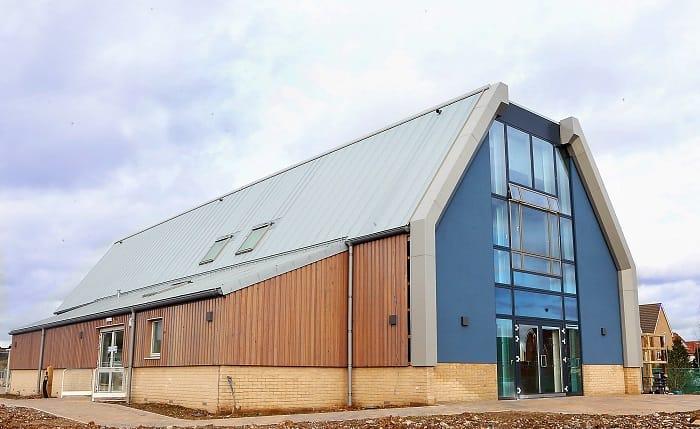 The new modern facility will offer a versatile function room, a spacious sports hall, two fully equipped kitchens, a community café, and a wheelchair-accessible playground. In addition to providing space for community events and gatherings, the centre will serve as a base for charitable organisations such as Phoenix Heroes, a Colchester-based veteran support group, and a therapy and counselling service for children who have endured trauma.
The installation of The Stanway Totem symbolizes the collective effort within the community who have worked tirelessly to bring this magnificent project to life and stands as a testament to the power of community spirit, artistic vision, and effective partnership. The Lakelands Community Centre and its captivating totem are poised to make a lasting impact on the lives of those living in Colchester, fostering connections, and enhancing the well-being of the community for years to come.