Cadman Cranes assists in The Family of Man lift at Snape Maltings
This month, we had the pleasure of assisting Mtec, the fine art handling and transport specialists, in the re-installation of a set of three iconic sculptures by Barbara Hepworth from the collection titled "The Family of Man" back to its estuary front position at Snape Maltings, Aldeburgh, Suffolk.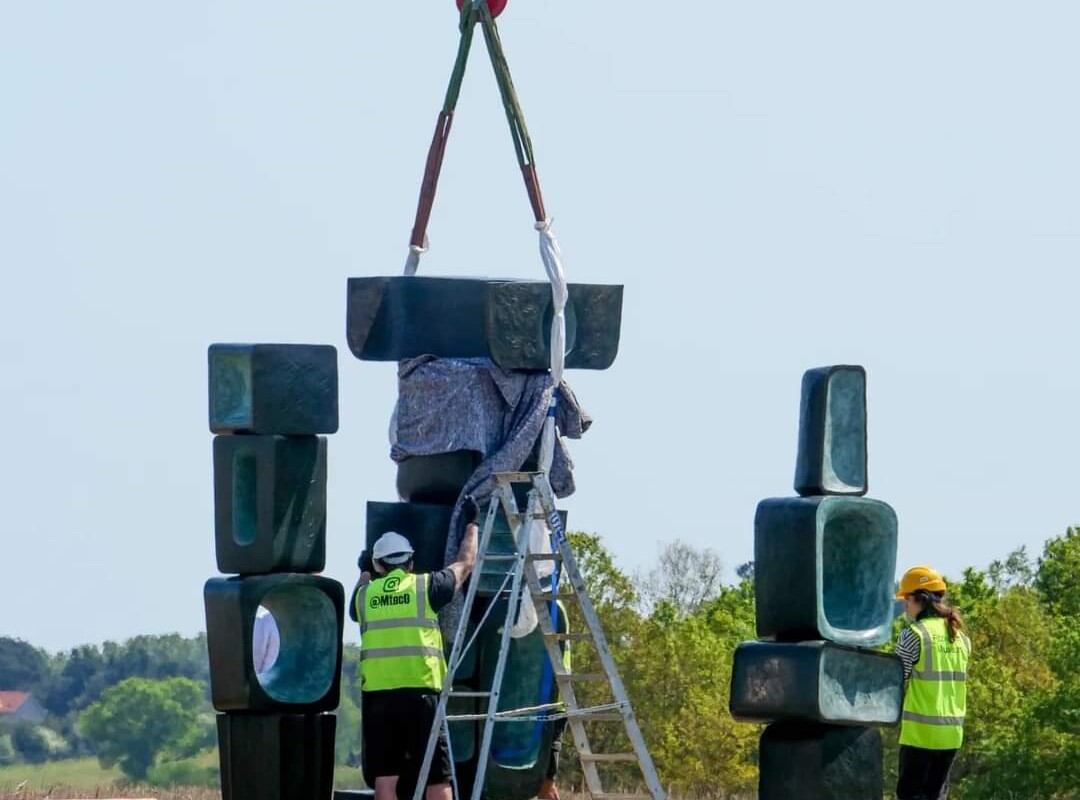 The bronze sculptures were originally installed at Snape Maltings in 1976 for the Aldeburgh Festival (now Britten Pears Arts) and have since become an iconic part of the site's unique landscape. The figures have now been returned following a temporary loan to the Rijksmuseum, Amsterdam, where they were a part of the first solo Hepworth exhibition.
Selected as their trusted partner, we attended the site with Mtec on a CPA contract hire basis. Utilising our new 80-tonne Tadano AC 4.080, Crane Operator Matt Dodd assisted in the careful and painstaking task of lifting and installing the three sculptures. Made of hollow bronze, and limited access to the site, the blind lift meant that it was imperative that is was carefully planned and executed. With the appropriate skill and expertise, the three figures were safely and securely installed onto a new elevated plinth, constructed to protect them during high tides.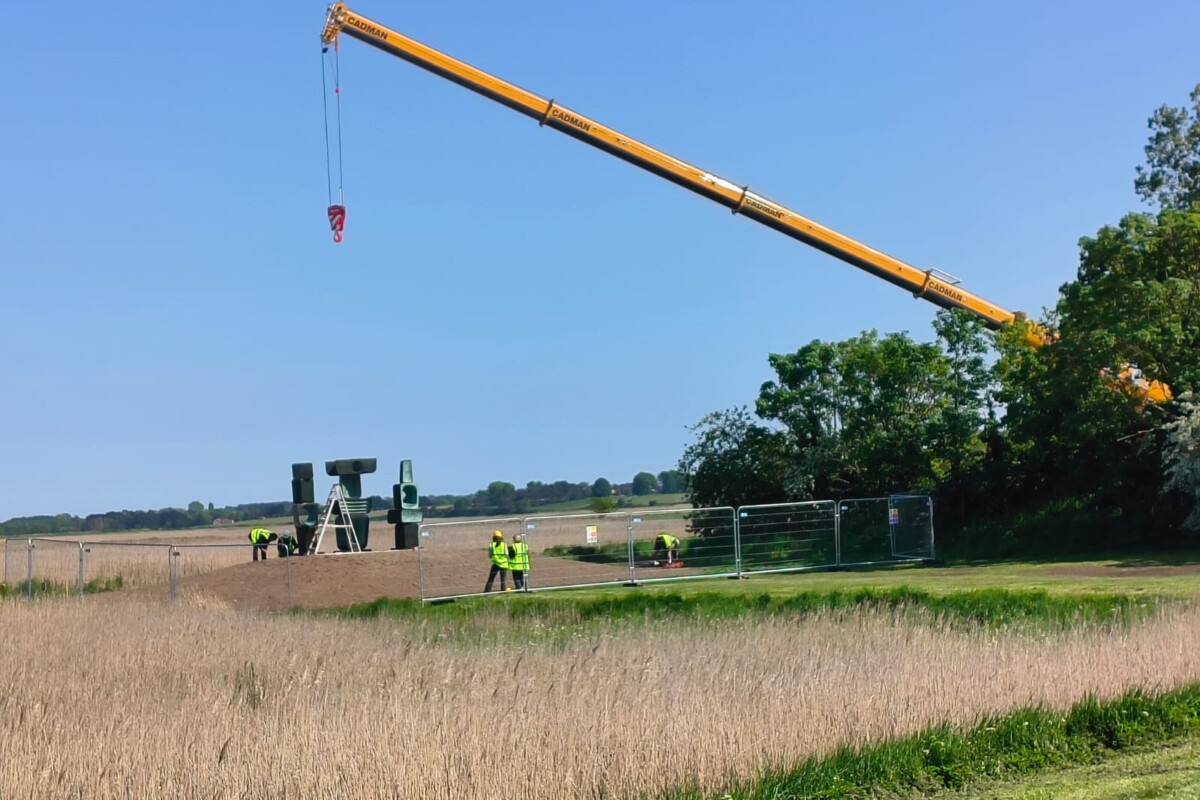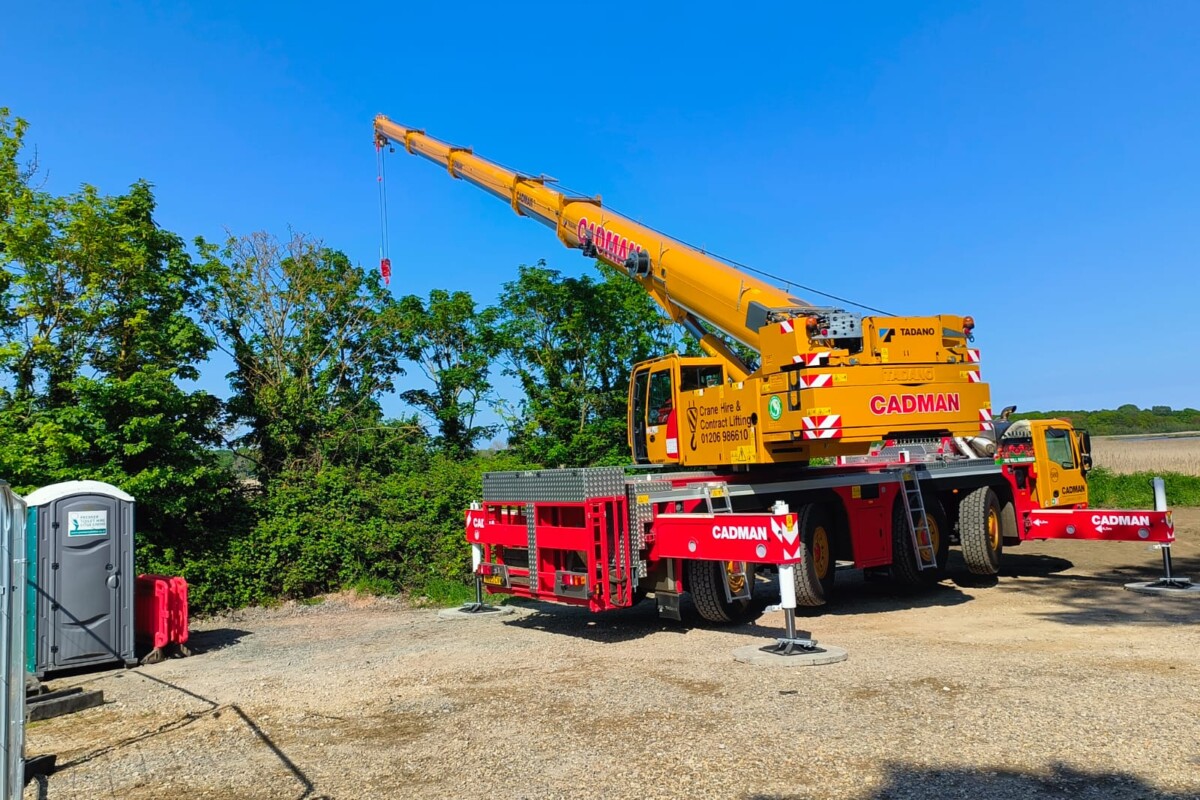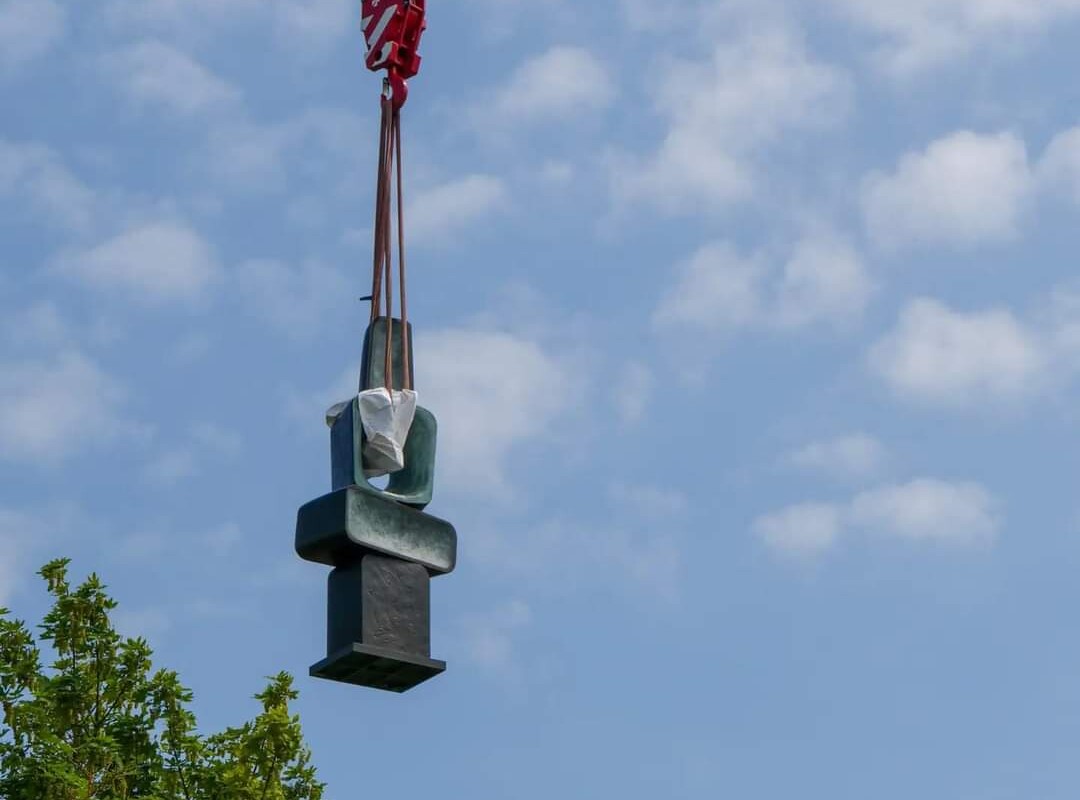 Located at the east front of Snape Maltings, the trio is positioned near the Snape Maltings Concert Hall, created in 1967. Since the hall was built, artists have been invited to exhibit their work throughout the site. Works by artists such as Barbara Hepworth, Henry Moore, Tracey Emin, Gary Hume, Sarah Lucas, and Ryan Gander have all been featured at Snape Maltings.
Barbara Hepworth is known for her work in abstract sculptures produced in England. As one of the earliest creators of abstract sculpture, she was seen as an innovator in the world of art and was one of the first female sculptors in the field.
"The Family of Man" is from the full collection of 'Nine Figures on a Hill', originally created in 1970. The nine figures represent different stages of human life. At Snape Maltings, you'll find three of them titled: Parent I, Ancestor I, and Ancestor II. While various casts of the works can be found worldwide, to see the entire collection, you'd have to visit the Yorkshire Sculpture Park in West Bretton.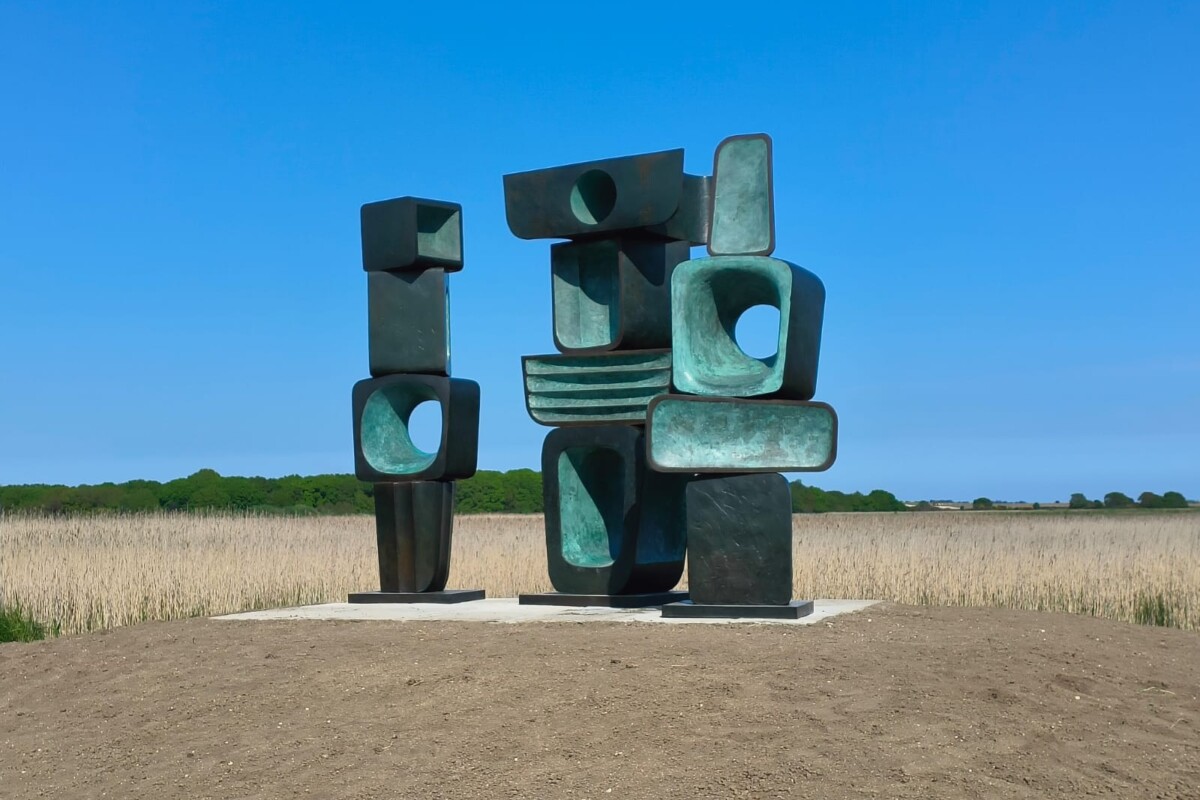 We love getting involved in projects that take us to new places and explore new ideas. Our specialist team of mobile crane experts is highly trained and ready to take on even the most specialised projects. From CPA hire to a full management lift solution, we are here to ensure that your project runs safely and efficiently.
Speak with one of our friendly team for a free quotation on your next lifting project.