Cadman Cranes assist 2,700t Fugro Survey Vessel with installation of new radar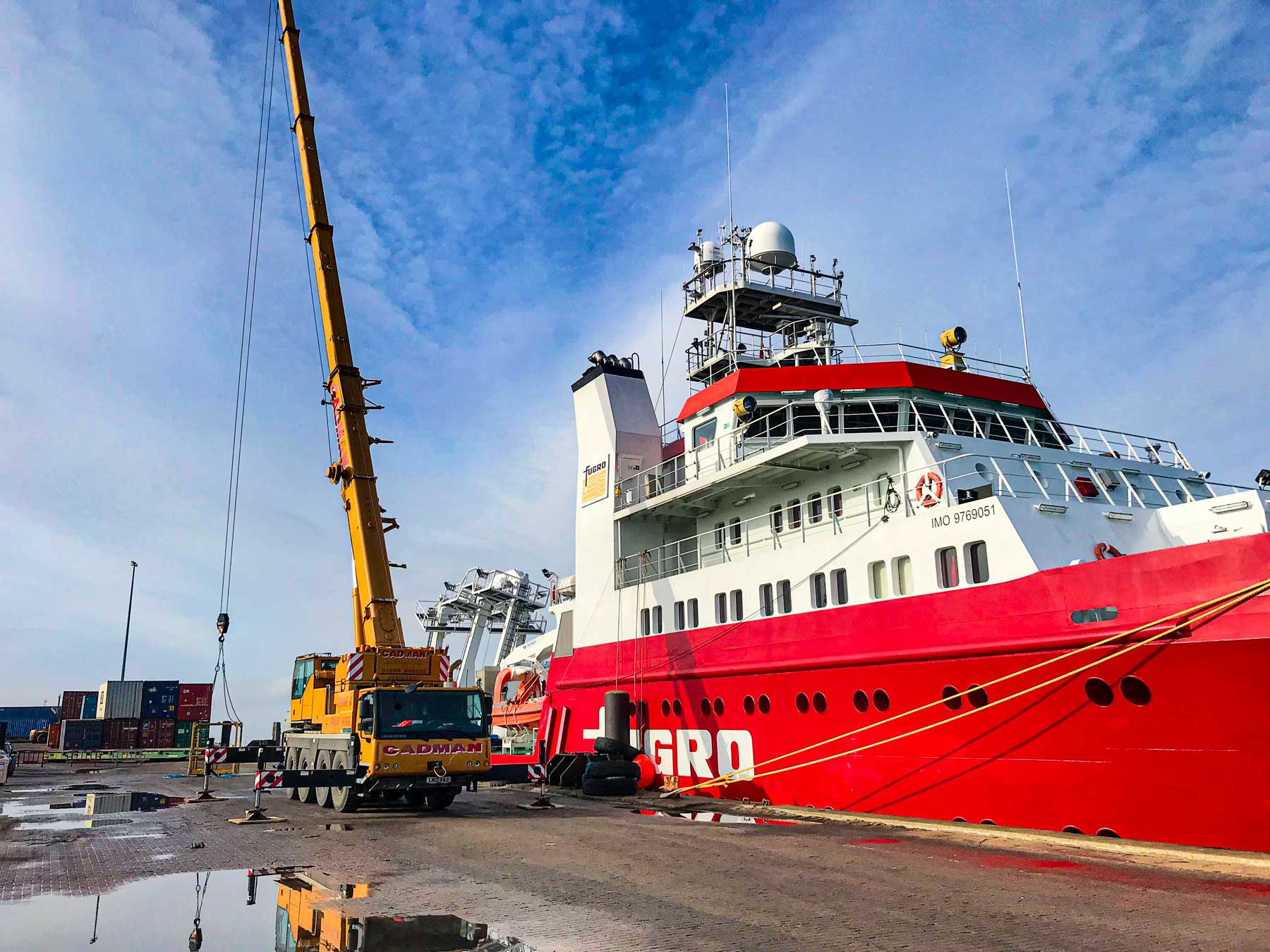 Fugro operate a fleet of specialised multipurpose survey vessels that are equipped with state-of-the-art survey spreads. We had the pleasure of working on the 'M.V. Fugro Venturer' research vessel. Designed for performance, safety and efficiency, the 'Venturer' was specifically built to meet multi-role geophysical survey standards.
If you didn't know, geophysical surveys are used to create maps of subsurface archaeological features…pretty cool!
The Venturer, which was built back in 2017 and weighs upwards of more than 2700-tonnes, was docked in port where we were tasked with installing its brand new radar. Luckily we had a lovely blue day, making for some real picturesque photos of our Liebherr in action.
Looking to work with us on your next project? You can contact us here or call us on 01206 986610.