Case Study
A trusted supplier of windfarm support services
Crane Hire for the Renewables Sector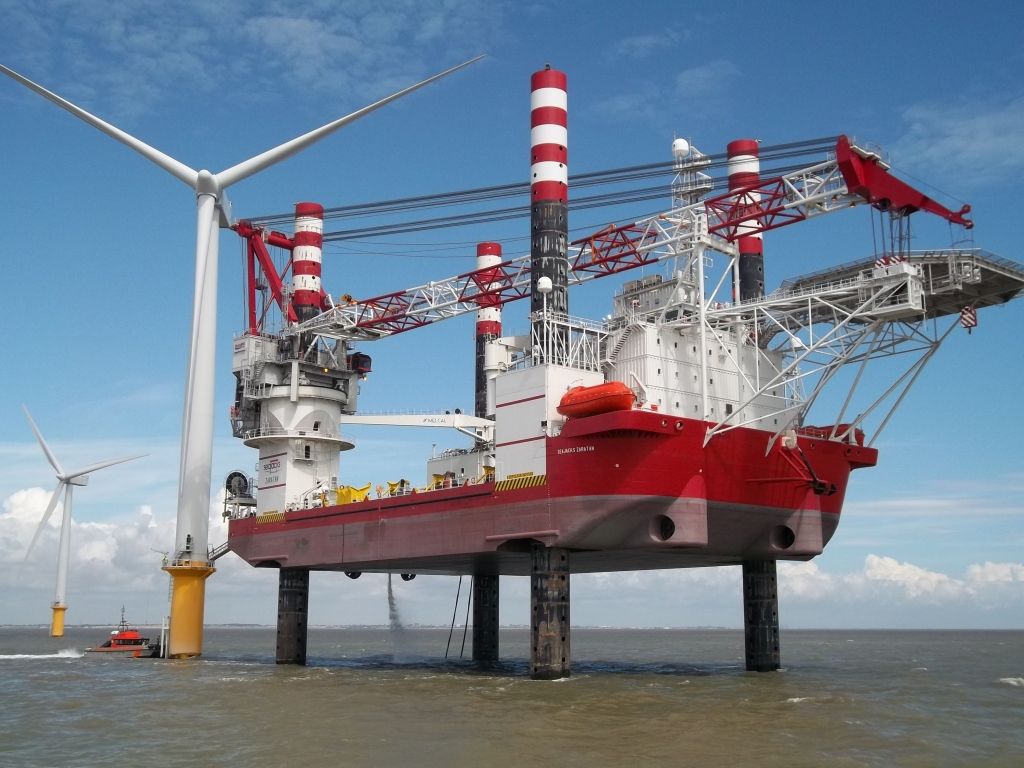 The Challenge
Danish company Eltronic Wind Solutions were commissioned to make adjustments to the main boom of the Seajacks Leviathan windfarm installation vessel whilst it was docked in Harwich. Under the control of German technology giant Siemens, the colossal jack up barge utilises an 80 metre, 400 tonne crane for the erection of off shore wind turbines as part of the Greater Gabbard Project.
The Seajacks Leviathan costs tens of thousands of dollars a day and is subject to a very demanding installation schedule while at the mercy of the North Sea weather. Start times would be fluid but once the job started, work would continue night and day to ensure the minimum possible down time.
I would like to thank you for the professional manner you provided for my lifting documentation and enquiries.
~ Siemens
The Solution
Eltronic were looking for one agent in the UK to source all equipment and undertake the entire lifting and access project – a company that would be reliable and flexible and have speedy access to local engineering solutions to unforeseen problems. Cadman Cranes provided the 160 tonne and 100 tonne cranes to work alongside 2no 70 metre mobile elevated working platforms with the addition of fork lifts, plant mats, site supervision and third party inspection.
Eltronic needed a company they could trust. Siemens demanded a progressive company with an attention to detail and a health and safety culture that matched their own. The two companies were so pleased with our service that we have since carried out similar work all over the UK.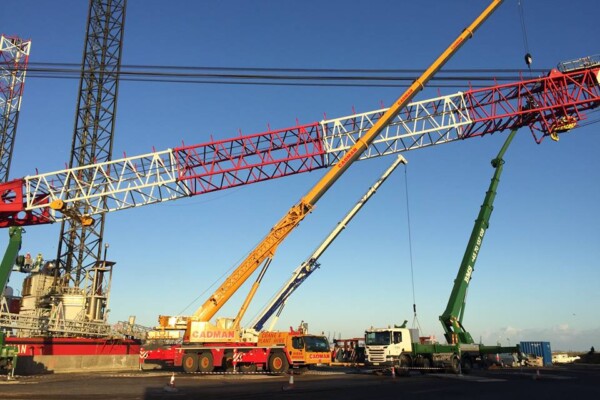 "Again, thank you very much for your flexibility and cooperation on this job".
Rasmus Aerestrup – Eltronic
"Once again thank you for your assistance regarding the package. Our client is happy, thank-you".
John Christensen – Eltronic
"I thank you for your support on the quay side. Very good".
Ivan Ebeson – Eltronic
Get in touch with the crane experts
We're here to help. For more information, to discuss a project or to hire a crane, contact us directly.
Emergency contacts
(Out of hours)