Cadman Cranes lift white rhino for colchester zoo
From house building to Rhino's, we're proud to support our local community…
We were pleased to support Colchester Zoo with the safe relocation of Lottie, the 2yr old White Rhino, in preparation for her journey to her new home at Thüringer Zoopark Erfurt in Germany.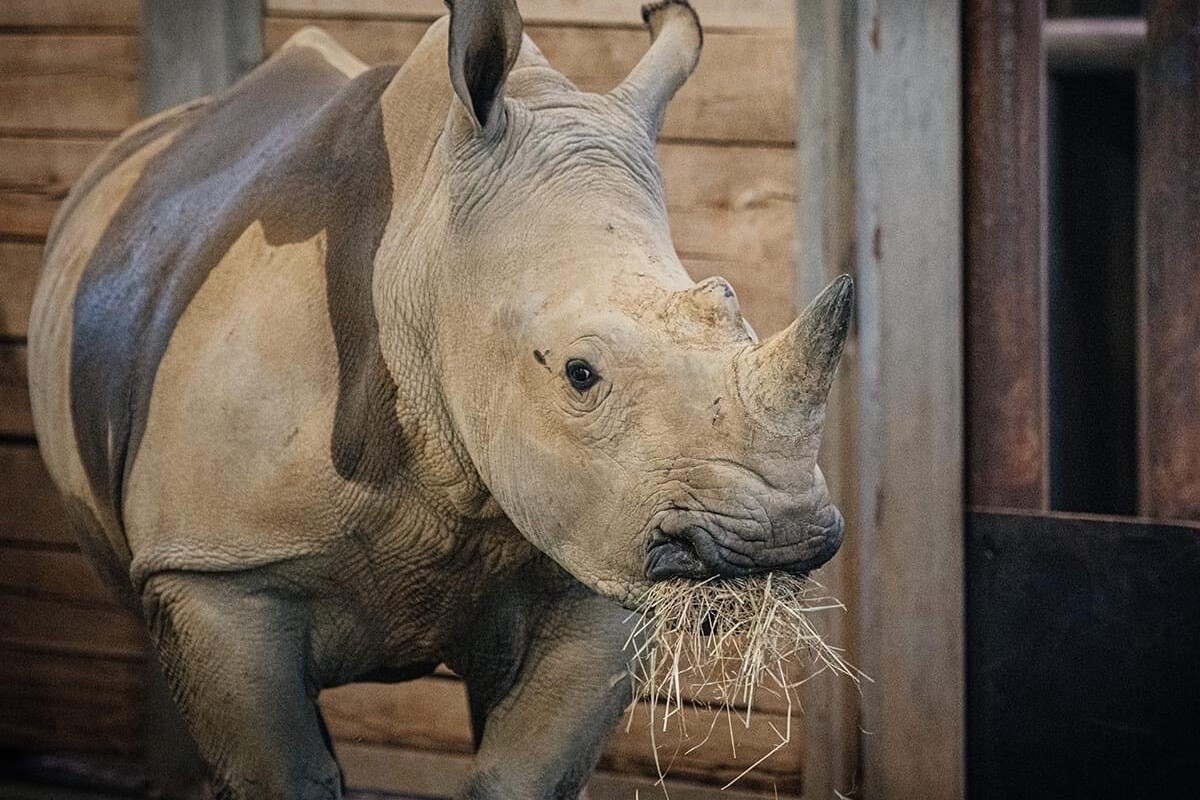 Erfurt have been excited for the arrival of Lottie as they have recently redeveloped a new rhino habitat, roughly 3500m², which has been under development for a while. On completion, inspection and approval of the new habitat, wheels were put in motion to transfer Lottie to her new home.
Colchester Zoo said "Lottie had a remarkable relationship with the Animal Care Team and will be missed but we're pleased to hear that she has arrived safely and is settling in well to her new home."
Lottie was born at Colchester Zoo on the 4th January 2020 to mum Emily and dad Otto. Both parents remain at the zoo and continue to be a successful breeding pair which is amazing for the conservation of this 'Near Threatened' species. Lottie was Emily's third calf to be born here at Colchester Zoo after having daughter Pembe in 2013 and son Kifaru in 2017.
Despite weighing in at just under 2-tonnes (that's equivalent to a new Range Rover Evoque!) Lottie was thankfully no match for our 40t Liebherr LTM1040. The lift was completed safely and efficiently in just a few hours, causing minimal stress to the animal and some exciting scenes for onlookers.
Read the full story about Lottie's relocation here 👉 Lottie the White Rhino
📸: Steve Green